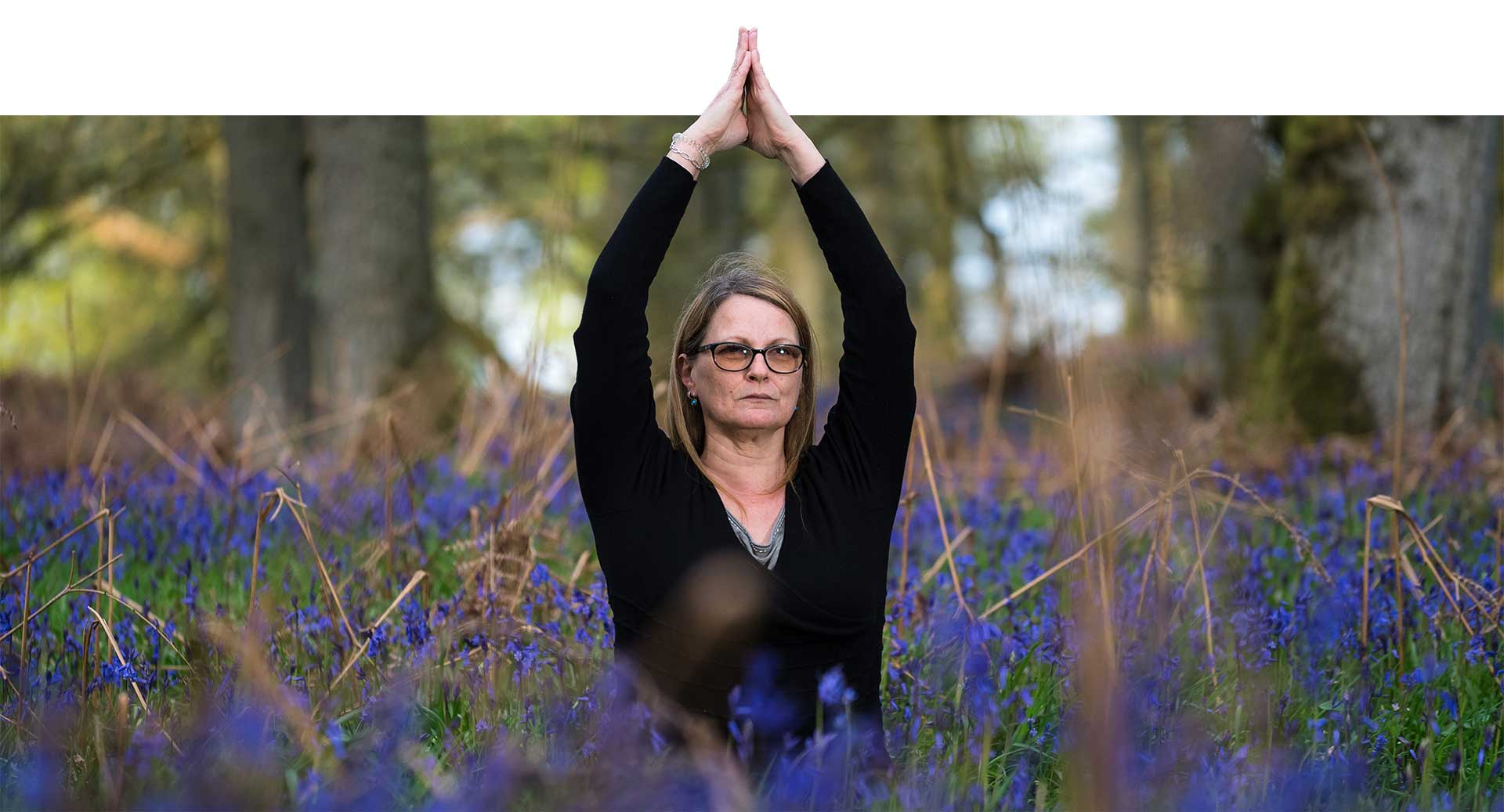 T

his week we had a quick chat with Carol Barbieri.
A Yoga Instructor who's been hosting classes at the centre for some years now who usually enjoys the rewards and satisfaction of her teachings with clients.  Of course, her focus has now shifted to the current situation and how she can adjust to extend on her business' customer-centred approach through precarious time.
How have things changed for you then Carol?
Most of my teaching has actually stopped because my clients are mainly those who are in vulnerable groups.  So those living in care homes and similar settings. I've migrated some of my classes to online, which are going okay! It's a steep learning curve for me but it's mostly regular students that have been taking part so that definitely helps.
There's a lot of technical glitches to deal with and it's certainly a different way of working.  I'm normally used to adopting a hands-on approach, whereas there is now more impotus on verbal adjustments and making sure people are doing what's required. Making sure they're safe rather than risking hurting themselves.
So the whole practice, as well as your teaching environment, is changing then?
To an extent yes.  I'm focusing a lot more on standing postures and breathing practices.  Those that tend to do gardening and decorating to make up for lack of mobility seem to be okay, so i've changed the focus of what i would normally work on with clients who are the opposite. So, including emphasis on calming postures and techniques, it's very much involved working on shoulders and backs, rather than other parts of the body… mainly because office workers aren't using their ergonomically-defined chairs as much!
Do you think it's easier for people to gravitate towards yoga now as a result of everything that's happened?
I don't know to be honest.
People are struggling because they are losing track of days and the time.
For instance, I decided i wouldn't change the password for every online Zoom class, but two or three people in one class had forgotten what day it was and so are getting the password wrong on most days.
Some folk, including myself, have struggled with space in their house and the technology as well. We don't wanna intrude on who we're living with and so i'm having to handle putting my partner and cat into the bedroom for the time being!
I know, for certain, that if this whole fiasco is forcing me to make a lot of big scale changes, then my clients will have to be doing them as well.
It's also been difficult taking new enquiries into consideration for concerns with safety. I have to bring it to their attention with regards to this, as they can hurt themselves without a teacher present and I don't want to risk my reputation by seeming to be negligent.
Have you been affected workwise or been furloughed as well Carol?
Yes. I have another job but my hours there minimal anyhow.  i've got very limited income otherwise, but i'm extremely lucky to have loyal customers who trust me, are engrossed in the discipline and are deciding to stay with me.
What would you recommend for those jostling for extra space in their home who fancy getting into the practice?
When i was a student teacher and we were asked to develop our home practice plan, we were also advised to set out 10 minutes for attendees.  It's so much more manageable and achievable and I am a big believer in making things achievable for yourself.
Set aside 5, 10, or even 30 mins if you know you might like it.  Even try 2 minutes! Then there's always something to build on.
Even though my customers are fine with it, I would always still recommend as well that people find an instructor who can be trusted. Especially if you are considering just starting out.
Most important also, is not expecting yourself to improve over a short space of time. That's where you see people start to tail off when they try anything really.  For example, If you set yourself the goal of cleaning the WHOLE HOUSE in one day, then you're probably gonna end up disappointed, or simply behind schedule.
Just one bit of the house.  Once a day.  Then another the ten minutes the next.
That approach then has an effect on how positive you are throughout the day, and throughout other elements of your life.  I don't think anyone can argue against that being so crucial.  Especially in getting through such a strange time like this.
That definitely makes sense to me.
We're sure Carol will be back taking classes at the Centre very soon.
You can check her website and FB page for updates or enquiries about her online classes.